Currency exchange Annecy
Agora Change

Version française
Enjoy the best exchange rates, the best prices and the know-how of an experienced team.
Come and consult our experts from Annecy exchange office before making a decision.
Mme Fraisse Logy – Expert
Tuesday to Friday from 9:30AM to 12AM And from 1:30PM to 6PM
Saturday from 10AM to 5PM Non stop
Currency exchange Annecy


Available currencies
Our counter Maison Française de l'Or puts at your disposal a currencies exchange service at Annecy.
Consult our experts to get the best rates and advice on currency exchange.
We provide the following currencies without delay :

American Dollar
(USD)

Livre Sterling
(GBP)



Swiss franc


(CHF)

Canadian  Dollar
(CAD)

Australian Dollar
(UAD)

Japanese Yen
(JPY)

<h3″>

Singapore Dollar


(SGD)

Hong Kong Dollar
(HKD)

Danish Crown
(DKK)

Swedish Crown
(SEK)

Norwegian Crown
(NOK)
For any other currency, 24 to 48 hours delay will be necessary before receipt. Always consult our experts before making a decision!
Why consulting currency experts at Annecy ?
Experts from Maison Française de l'Or, selected according to rigorous criteria, will take the time to listen your requests.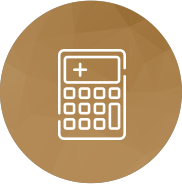 The best rates at the best prices
As exchange professionals, we can offer you better net interest rates than banks or airport exchange points. Our currency exchange office Agora Change does not charge any commission or fees. We are exclusively compensated on the difference between the purchase rate and the rate of sale of currencies.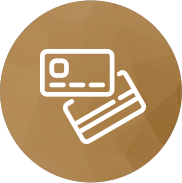 Pay by credit card
Our counter offers you the possibility to pay your transactions by credit card or cash. It will always be cheaper than foreign exchange.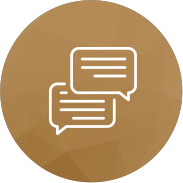 Our expertise at your service
Our teams are trained in foreign exchange techniques and will be able to advise you whatever your destination. Maison Française de l'Or has the official approval of the ACPR (Prudential Control and Resolution Authority). This institution is attached to the Banque de France and aims to protect clients of banks and insurance companies.
Currency exchange of Annecy

simplicity and speed
Before your departure


See you in our exchange office


Bring your identity card, your credit card or cash

Leave with your currencies
Before departure, please contact our Annecy Exchange Office Agora Change with an overall estimate currency amount you wish to obtain.
Bring your ID card and your credit card or cash. We will exchange your currencies at the market price.
Leave immediately with your currency if you want US, Canadian and Australian dollars, British Pounds, Swiss Francs or Yen. 24 to 48 hours delay will be necessary if you want other currencies.
Back to Annecy

Keep your currencies
OR

See you again in our shop
You can obviously keep your currency if you plan to go abroad again.
Our Currency Exchange in Annecy will redeem you at the market price banknotes you will not have spent. You keep only the coins. If the redemption is not to your advantage, discuss it with our experts. Nothing prevents you from waiting a short time to resell your banknotes at a preferential rate.
Enjoy the expertise of Maison Française de l'Or.
An eye on our news
Le carat : l'unité de mesure de l'or

13 Jan 2023

Lorsque l'on souhaite évaluer la qualité et la valeur d'un bijou, plusieurs critères entrent en jeu. Si l'on parle d'un bijou en métal précieux, plus exactement en or, la question...

Les mythes de l'or et leur place dans l'histoire

20 Déc 2022

À travers le monde, les mythes et légendes liés à l'or sont nombreux. Mythologie ou croyances populaires, Maison Française de l'Or, vous propose de les découvrir.

Or d'investissement : comment placer son argent, même avec un petit budget

14 Sep 2022

Depuis toujours, vous vous demandez comment investir dans l'or sans pour autant engloutir tout votre argent. L'or d'investissement, pièces d'or et lingotins, est votre solution. Découvrez-là dès...
Questions and Answers
How to travel with a large amount of cash?
It is strongly discouraged to carry cash in your luggage which will be placed in the hold during the whole trip. Some airports have encountered problems with this approach. The best way to carry money with you is in a wallet, preferably in an inside pocket of your jacket or in a travel belt worn close to your body. You can also use a purse or briefcase, but make sure you always keep it close to you.
What is required for a purchase or sale of currencies?
Law in France requires all professionals to ask their clients to present a valid ID for all currency exchange transactions.
What is the maximum amount of cash you can carry to cross the euro zone border?
There is no limit in itself. However, you have to declare all cash in excess of € 10,000 as soon as you enter or leave from any territory of the Euro zone.
How to resell your unused currency?
When you return from your trip it is entirely possible to keep your currency until your next trip. Reselling your currency directly at the airport or railway station may cause you a commission, an overload, or the application of a disadvantageous exchange rate.