Exchange office Grenoble

Agora Change

Version française
We have the best conditions for your transactions.
Consult our experts before making a decision
Available currencies
at Grenoble currency exchange office
We know how difficult currency exchange can be hard at Grenoble if you want to have the best rates and the best advice. That's why we have decided to put at your service an exchange counter in our city. Maison Française de l'Or will apply all its know-how and professionalism.
Our values are trust, simplicity and security. In order to offer you high quality services, we exclusively deal with suppliers operating in France. Our quality and ethical approach leads us to scrupulously respect exchange offices regulations in France.
We  can provide the following currencies immediately

American Dollar
(USD)

Pound Sterling
(GBP)

Swiss Franc
(CHF)

Canadian Dollar
(CAD)

Australian Dollar
(UAD)

Japanese Yen
(JPY)

Singapore Dollar
(SGD)

Hong Kong Dollar
(HKD)

Danish Crown
(DKK)

Swedish Crown
(SEK)

Norwegian Crown
(NOK)
For any other currency you can place an order at our counter, on request within 24 to 48 hours.
Currency exchange Grenoble


What advantages for you ?
You have planned to go on a trip for personal or professional reasons and because of this you have set a budget. Unlike the exchange offices located at the airport or in your destination country, it is possible for you, long before leaving to order your foreign currency.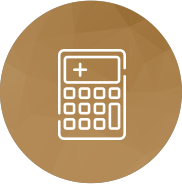 Get

the best rates
Our exchange office Agora Change gives you the best rates. Indeed, we are compensated thanks to the difference between purchase rate and rate of sale of the currencies. As foreign exchange professionals, we benefit from more advantageous exchange rates than other exchange points such as banks, airports …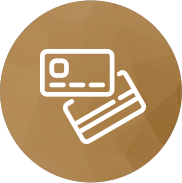 Pay by credit card
It is possible to pay by credit card in our exchange office. This operation is less expensive compared to foreign country transaction.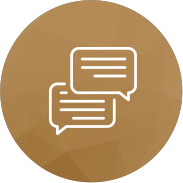 Professionals advice
The exchange counter « Maison Française de l'Or » takes the time to advise you and carry you in your steps, while avoiding the endless queue of airport exchange points.
Grenoble Currency Exchange
How to proceed ?
Before departure


Contact us


Bring an Identity card and a payment method (credit card or cash)

Leave with your currencies
Go to your exchange office Agora Change in Grenoble with your identity card. Depending on the amount you want, you can either leave with your change or order it. It depends on the stock owned by the currency exchange office. You can pay by credit card or cash.The exchange rate used will depend on the exchange rate set by the market. The operation is quite complex but is quickly apprehended.
At your come back

Keep your currencies
OR

See you again in our office
Unlike banks, offices buy back your currencies if you have not spent everything during your trip. You can resell currencies you have left in your exchange counter in Grenoble. However, the rate will surely be different. Do not worry, this is normal.
You can of course keep your currency if you plan to make another trip to the same country soon. You can also wait for a preferential rate to increase your earnings.
Warning ! We do not take back coins.
An eye on our news
Or neuf, or recyclé et or d'occasion : ce que vous devez savoir

1 Juin 2023

L'or est multiple. Or neuf, or recyclé ou or d'occasion disputent la première place à l'or éthique, lequel séduit de plus en plus d'investisseurs. Mais pour vous, quel est le meilleur choix en...

Pourquoi les Banques centrales achètent-elles autant d'or ?

21 Avr 2023

Rempart contre l'inflation, valeur refuge, actif décorrélé... l'or possède de nombreux atouts. Est-ce pour cette raison que les banques centrales en achètent tant ? Les particuliers...

Or physique ou immobilier : quelle valeur refuge choisir pour investir ?

20 Mar 2023

En France, l'or et l'immobilier sont les deux valeurs refuges les plus souvent citées. Mais, comment choisir ? Comment savoir quel investissement est le plus adapté à votre portefeuille ?
Questions and Answers
How to travel with a large amount of cash?
It is strongly discouraged to carry cash in your luggage which will be placed in the hold during the whole trip. There have been some problems in some airports. The best way to carry money with you is in a wallet, preferably in the inside pocket of your jacket or in a travel belt worn close to your body. You can also use a purse or briefcase, but make sure you always keep it close to you.
What is required for a purchase or sale of currencies?
French law requires all professionals to ask their clients to present a valid piece of identification for all currency exchange transactions.
What is the maximum amount of cash you can carry to cross the euro zone border with?
There is no limit in itself. However, you have to declare all cash in excess of € 10,000 as soon as you enter or leave, any territory of the Euro zone.
How to sell your unused currency?
When you return from your trip it is entirely possible to keep your currency until your next trip. Reselling your currency directly at the airport or railway station may cause you a commission, an overload, or the application of a disadvantageous exchange rate.